5 things you didn't know about underfloor insulation!
In this post, I am going to tell you 5 amazing features of underfloor insulation that you may not have known. Putting insulation under your floor has amazing benefits. See the five reasons below to help you decide whether or not underfloor insulation is for you or not.
1. Underfloor Heating Pays for itself
Assuming this is the only insulation measure installed in your house you can reduce the amount of heat loss through your floor by about a half… …and can therefore reduce your energy bill by about 7 or 8%. In time Therma-Foil won't only pay for itself, but it will translate to extra money in your pocket at the end of every month to spend on whatever you want. Maybe a takeaway or an extra treat in your big shops, who knows what you'll do with all that extra money.
The small one-time investment of Therma-Foil underfloor insulation will help keep the costs of running your house down. It may pay for itself within a few months and will keep you nice and warm in the meantime (on cool if it is summer).  To us, it seems like a no brainer, but see it for yourself and request a free sample pack here. In the sample pack, you get a small piece of Therma-Foil and a product information sheet. We do this because we know that you, ll like it.
2. You will notice effects immediately 
As soon as you install Therma-Foil, you will start to notice the effects. Especially if you have a smart meter you will be able to see the savings instantly. You will also start to notice that your floors arent getting as cold and your rooms are feeling a lot cosier and warmer. I don't know about you, But on a cold day, I love to just relax in a nice warm house. With underfloor insulation installed, you will feel much warmer without the need to put your central heating on full blast, and the heat will stay around for much longer.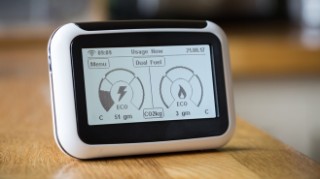 3.

Underfloor insulation is effective in the winter… and the summer
Yes, the main use for insulation is to keep the heat in when it is winter, reducing heating costs and keeping you warm. It also has amazing effects in the summer too. It's amazing at keeping the heat in, this means it's just as effective at keeping heat out in the summertime. It is horrible waking up in summer in a pool of sweat. Using Therma-Foil can help reduce that horrible feeling, especially if you put it in your loft as well, read more about that here.
4. Floor insulation blocks noise
There is more to insulation than saving money and temperature control. It also provides you with a sound-proofing barrier that can help reduce the noise levels. Installing Therma-Foil insulation gives you an 18db sound reduction within your home. That's a lot considering it's only 2.5mm thick and weighs 10kgs per 100m².
5. Installation is quick and easy
Fitting Therma-Foil insulation is simple All you need is a staple gun and utility knife (any that is sharp and can cut will do) and some tape. Laying it directly onto the timber or concrete floor. Then seal joints and edges with a joining tape. You can then lay your Laminate, or carpet floor the normal way as recommended by the manufacturers.
Finally
Here at Therma-Foil, we trust our product so much that we allow you to get a free sample to see all of the benefits and technical data and have a small amount of product in your hand. Get your FREE sample of Therma-Foil here and see it for yourself.